Celebrities love TT, wearing our suits to events, red carpets, concerts and more. We've complied the best looks that we've spoTTed.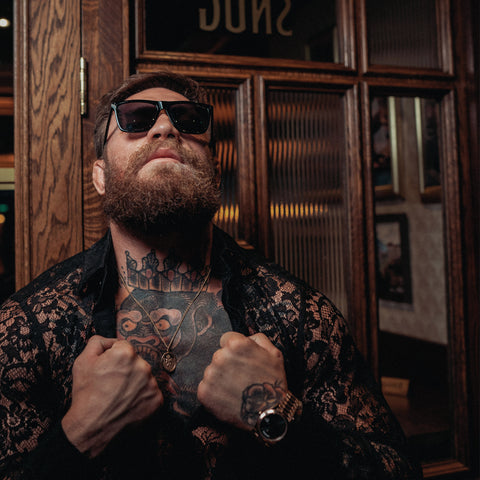 Conor McGregor
SpoTTed in: the TT X AM Triton Shirt
Conot McGregor is an Irish professional mixed martial artist. He is a former Ultimate Fighting Championship featherweight and lightweight double-champion. Twisted Tailor released a limited-edition collection with his renowned LA based lifestyle brand, August McGregor in 2022.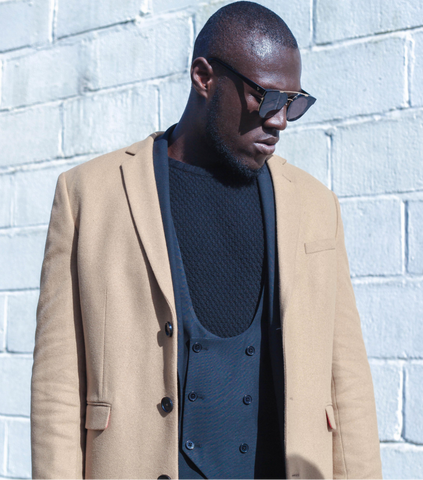 Stormzy
SpoTTed in : the Ellroy Navy Skinny Fit Suit
Stormzy is a London-based grime MC of Ghanaian heritage who made a swift rise in the early 2010s and became one of the U.K.'s most critically acclaimed artists. Climbing out of the underground grime scene with a series of triumphant mixtapes, singles, and freestyles, he made his breakthrough in 2017 with his platinum-certified, chart-topping debut Gang Signs & Prayer, which incorporated gospel and R&B influences. This achieved the first number one grime album on the UK Albums Charts. Within five years of the release of his debut EP, he was a Glastonbury festival headliner.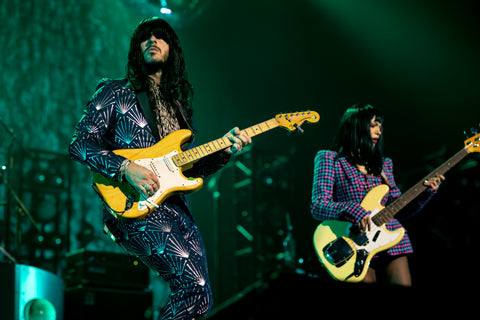 Khruangbin
SpoTTed in: the Jarret Suit during his set at Ally Pally, May 2022
Khruangbin are an American musical trio from Houston, Texas. Guitarist, Mark Speer can be seen here on stage their UK tour. Bandmates, Laura Lee plays bass and Donald "DJ" Johnson Jr. is on drums. The band is known for blending global music influences, such as classic soul, dub, rock and psychedelia.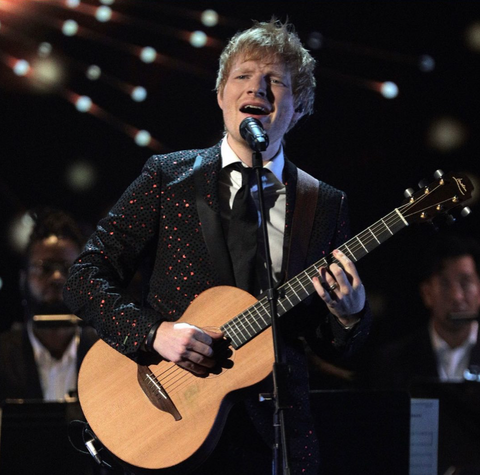 Ed Sheeran
SpoTTed in: the Farrow Black & Red Suit at his Royal Variety Performance, December 2021
Ed Sheeran is an English singer-songwriter who first gained attention from his hit song "The A Team" in 2011, which laid the groundwork to his rise to fame. Due to his ability to acknowledge and incorporate different styles into his music, such as hip-hop, dance, folk, pop and rock, he has such a broad appeal among different audiences; his most recent single "Bad Habits" in 2021 topping the charts in nearly every country.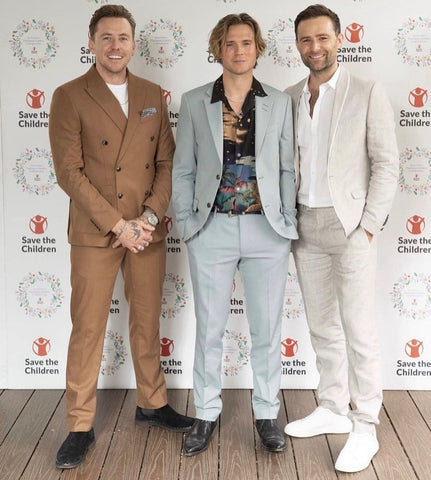 Harry Judd
SpoTTed in: Twisted Tailor Runner in Stone worn at a Save the Children event
Harry Judd is an English musician and is one fourth of the global pop band, Mcfly. He also won the 2011 series of Strictly Come Dancing.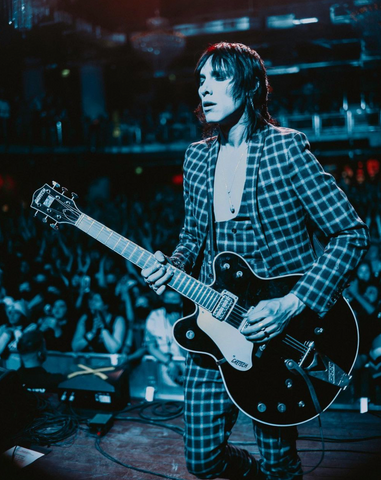 Sebastian Danzig
SpoTTed: Sebastian Danzig wearing TT at Palaye Royale Concert, February 25, 2022: Minneapolis, MN
Sebastian Danzig is best known as the guitarist for the Canadian art-rock band Palaye Royale. The band originally formed in 2008 with his brothers, Emerson Barrett and Remington Leith, under the name Kropp Circle, rebranding in 2011 to Palaye Royale. By 2012 they had released their debut single 'Morning Light" and in 2014 they were the first unsigned band to become champions of MTV's Musical March Madness.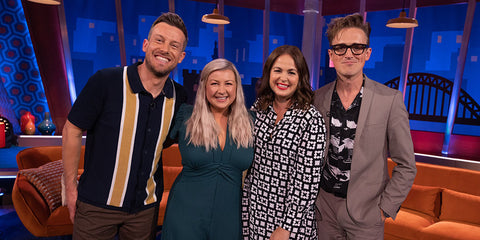 Tom Fletcher
SpoTTed in: the Viggo Gothenburg Suit in Grey during his appearence on the Chris & Rosie Ramsey Show on BBC
Tom Fletcher is an English singer, musician & songwriter who is one forth of the global pop rock band, Mcfly.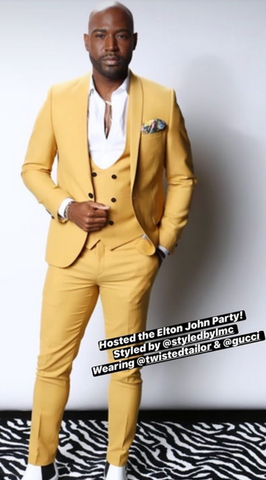 Karamo Brown
SpoTTed in: the Ellroy Mustard Suit, worn to the Elton John Oscars Event, February 2020
Karamo Brown is an American TV personality, author and activist. Brown started his career on the MTV reality show the Real World: Philadelphia in 2004 in which he became the first openly gay black man cast on a reality show. Now, Brown is best known as one of five pop culture experts on Netflix's "Queer Eye," in which he engages the guests of the show in key cultural conversations to help understand themselves better.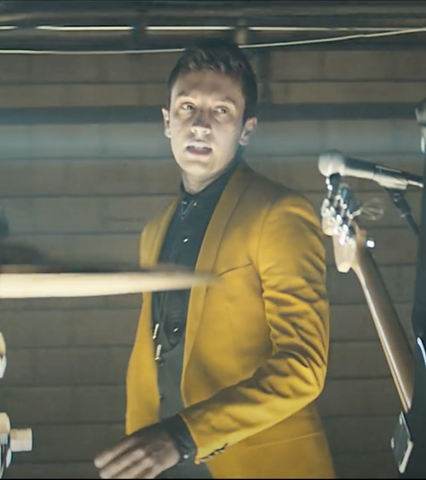 Twenty One Pilots
SpoTTed: Tyler Joseph, from Twenty One Pilots, wearing TT in the Heathens official music video, 2016
Twenty One Pilots was originally formed by college friends Tyler Joseph, Nick Thomas and Chris Salih in 2009, however after Thomas and Salih leaving in 2011, Josh Dun replaced them as the new drummer, and Twenty One Pilots continued as a duo. They made their breakthrough with their chart topping, 2015's "Blurryface". Featuring the Grammy winning single "Stressed Out," the release was certified multi-platinum and became one of the year's best selling albums in the world.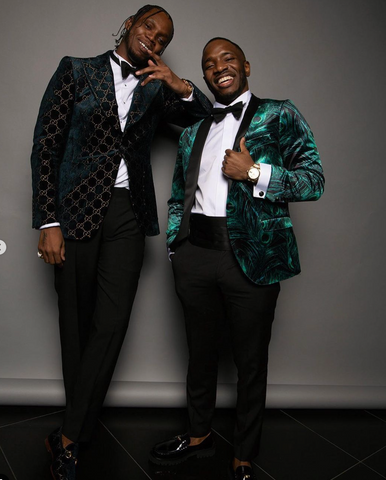 Konan
SpoTTed in: the Teear Skinny fit Velvet Tuxedo with Peacock Feather Print, at Krepts 30th birthday party
Konan is best known as one half of the English hip hop duo Krept and Konan, formed in 2009. From South London, Konan was well known in the local area as a rapper, before meeting Krept. Together, the MOBO award-winners' success is well recognised, selling out the O2 arena in December 2019 and having made the UKs highest charting independently-produced album. Today, the pair co-own their own events company "Play Dirty Party" as well as host the BBC television show The Rap Game.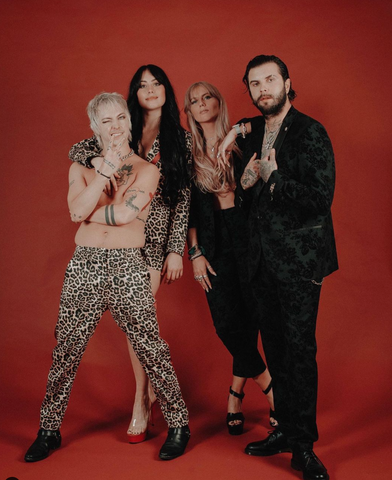 The Hunna
SpoTTed in: the Fleet, the Varga and the Eleanor Suit
The Hunna are an English rock band from Hertfordshire who formed in 2015. 10 months into their career, the band experienced a rapid rise after the release of their debut album "100" that saw them land at number 13 in the UK album charts. Since then, they have gained hundreds of thousands of fans, touring and playing at the main stages of festivals such as Reading and Leeds in 2019.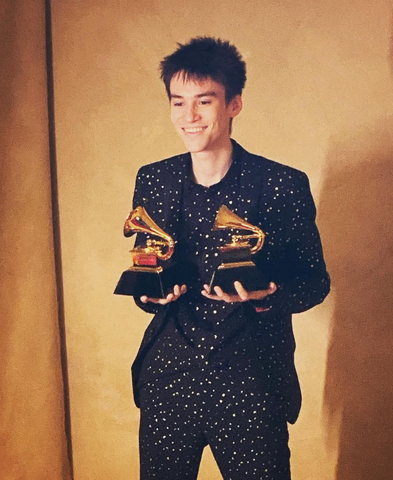 Jacob Collier
SpoTTed in: the Farrow, worn at the Grammys, January 2020
Jacob Collier is an English singer and multi-instrumentalist, who became an internet sensation from 2011 onwards due to his split-screen video covers of popular songs, such as Stevie Wonder's "Don't You Worry 'bout a Thing."  In 2016, his debut album "In My Room" topped the Billboard Contemporary Jazz Albums chart, which led to him taking home two Grammy awards. Collier has now won 5 Grammys, the first UK artist to win a Grammy for each of his first four albums.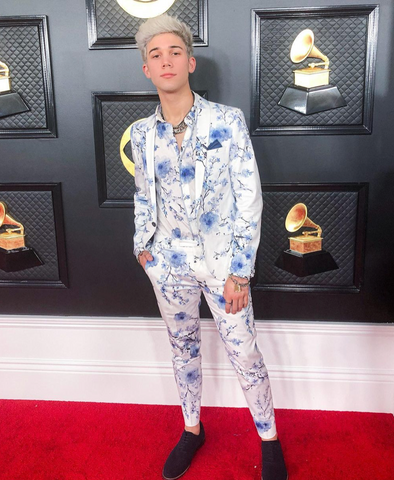 Grant Knoche
SpoTTed: Grant Knoche wearing TT at the Grammys January 2020
Grant Knoche is an American singer, TV personality and YouTuber, best recognized for being a part of the musical group Kidz Bop Kids. Starting off as a YouTube singer, Knoche soon gained momentum after being signed by Kidz Bop Kids, releasing tracks such as his debut single "Downpour."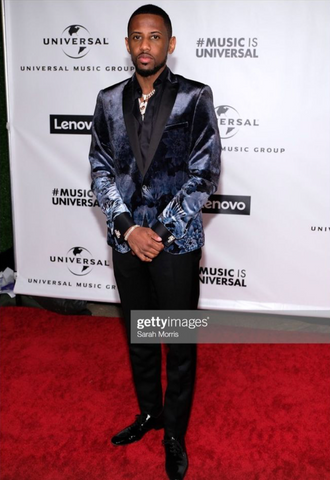 Fabolous
SpoTTed: Fabolous wearing TT at the Grammys January 2020
Fabolous is an American rapper from Brooklyn area who was amongst the first of the east coast rappers influenced by Southern hip hop sounds, first becoming popular through his single "Can't Deny It" in 2001. The song charted in the "Billboard" Hot 100, and the subsequent album, "Ghetto Fabolous", achieved platinum certification. Fabolous has gone on to release four albums, selling over three million copies in the US.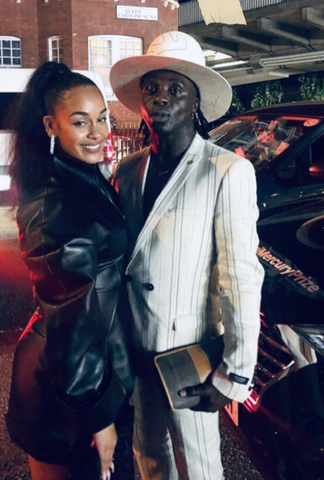 Ramario Chevoy
SpoTTed in: the Partridge Suit
Ramario Chevoy, from London, is the founder of Island Bwoys and stylist for Nao, known not only for styling and fashion, but also his choreography. Chevoy decided to create Island Bwoys due to the lack of representation of Caribbean creatives in the industry, and has worked with the likes of Nadia Rose, Notion, Clash Magazine and Shea Universe.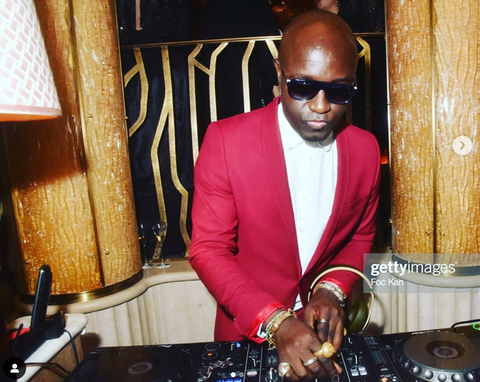 Harvey Ambomo
SpoTTed in: the Ellroy Burgundy Suit, worn at the Forbes Fashion Week Closing Party, October 2021
DJ Harvey Ambomo is a French Ceo & Founder of KISU, the events & night contributing editor at Dedicate Magazine and a DJ. Ambomo has played at major private events, such as the Forbes Fashion Week Closing Party in 2021 and the Paris Fashion Week Closing Party, hosted by Ellen Von Unwerth at Les Jardins du Presbourg in March 2022.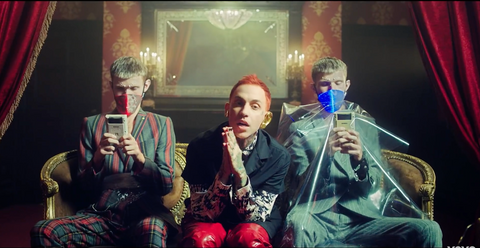 Blackbear
SpoTTed in: the Alex Suit, worn in Blackbear's music video Hot Girl Bummer
Blackbear is a Los Angeles-based singer, songwriter and producer, known for his mix of pop, R&B and hip-hop. He gained attention initially, penning songs for artists such as Machine Gun Kelly, Justin Bieber and G-Eazy in the 2010s. It was Justin Bieber's song "Boyfriend," co-written by Blackbear, that took his career to the next level. He went on to establish himself as a singer in his own right releasing songs such as his 2017's "Digital Druglord" which went to number 14 Billboard 200 charting.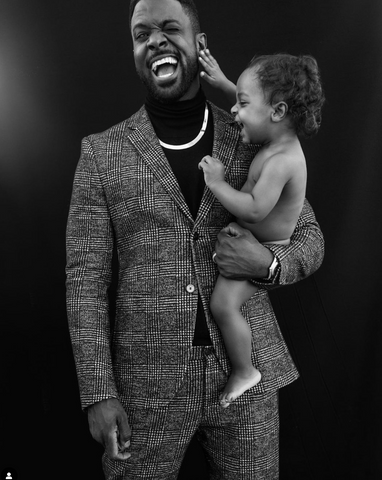 Lance Gross
SpoTTed: Lance Gross wearing TT
Lance Gross is an American actor and writer, who began his career modeling for Karl Kani and appearing in music videos for artists including Rihanna and Mariah Carey. After being discovered in a night acting class, Gross was cast as Calvin Payne in the new sitcom House of Payne, in which he has been awarded four NAACP Image Awards for Outstanding Supporting Actor in a Comedy Series.
James Maslow
SpoTTed in: the Hickory Suit, worn presenting at the Art Directors Guild Awards
James Maslow is an American actor, singer, songwriter and YouTube personality, much acclaimed for his acting role of James Diamond in the television series Big Time Rush. Maslow competed in the 18th season of Dancing with the Stars and he is currently one of the lead vocalists of the teen-pop and R&B boy band BTR, who have released three successful studio albums.