Style It Your Way
Twisted Tailor is all about switching up how and when tailoring can be worn. The beauty of the brand is that you can style your suit in so many more ways than one and can get multiple outfits out of the one suit.
Disclaimer: we always stress that we fully promote people styling garments any which way they wish and are big advocates of celebrating individuality, so please only take the below as style tips for if you are struggling to figure out how and when to wear your new TT suits.
The three piece suit is naturally a very smart get up – worn traditionally to weddings, red carpet and other such events, however just because it is a 3 piece suit does not mean it has to be worn as a three piece. Leave the waistcoat in the wardrobe, style with trainers and a crisp white T and just like that you have a very chic, smart-casual look that can be worn pretty much anywhere, anytime.
Below we have listed three key styles that work really well to both smart and not so smart occasions.
The Ellroy – can be bought as a three piece and with the signature horseshoe waistcoat is your go to outfit if you have multiple events lined up and you don't want to have to buy multiple. Clean and simple yet bold and beautifully fitted.
The shawl styling on the lapel however is what makes this so adaptable to a more dressed down look. Pull out the waistcoat and go with a plain T – preferably the same colour as your trainers and this suit now turns into a chic, casual style staple. Not too dressy for going for a coffee but not too casual that you won't get into that new posh place in town for dinner. An adaptable great look. Less colours added on top the better so try keep the trainers and T, one plain colour. Sometimes less is more.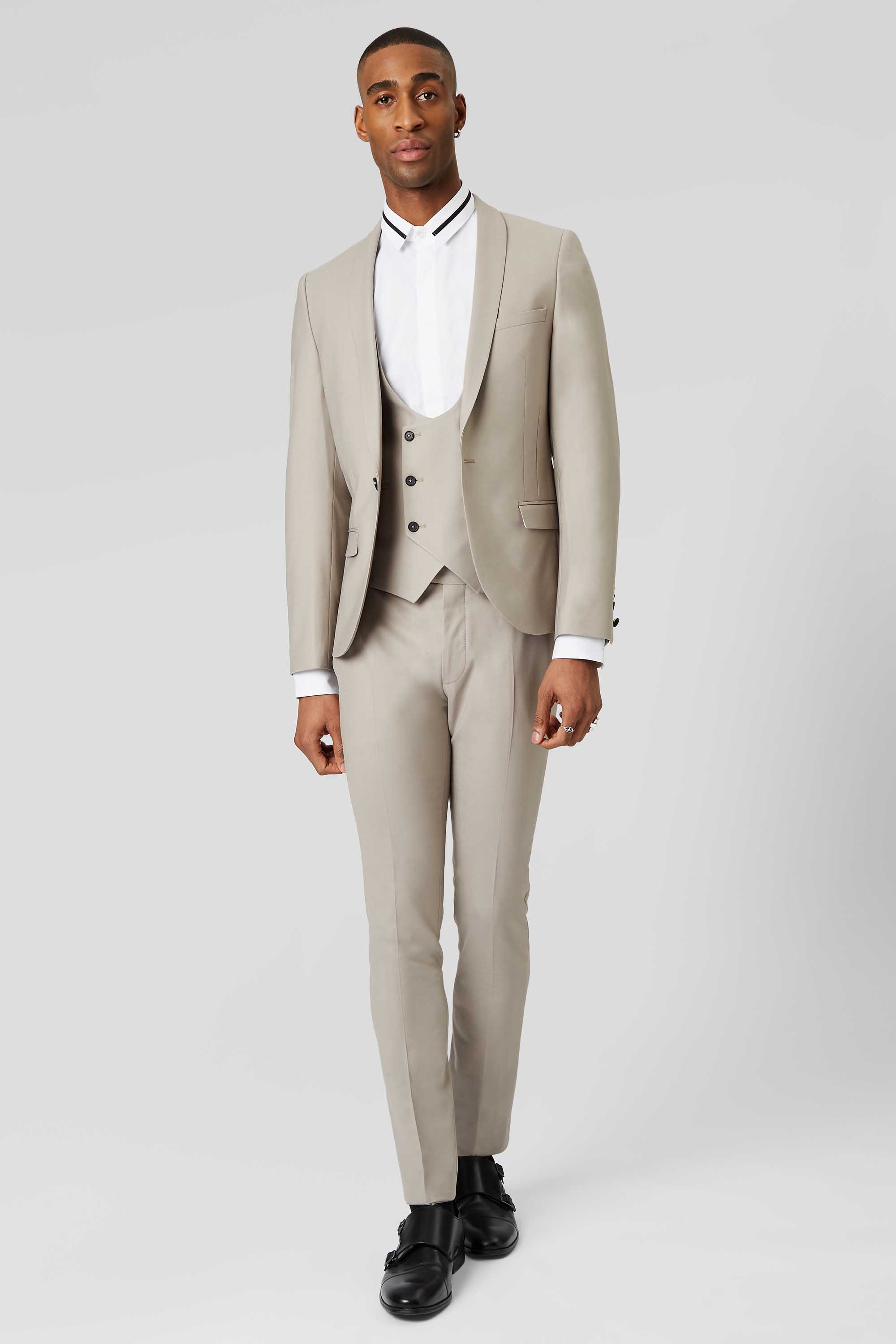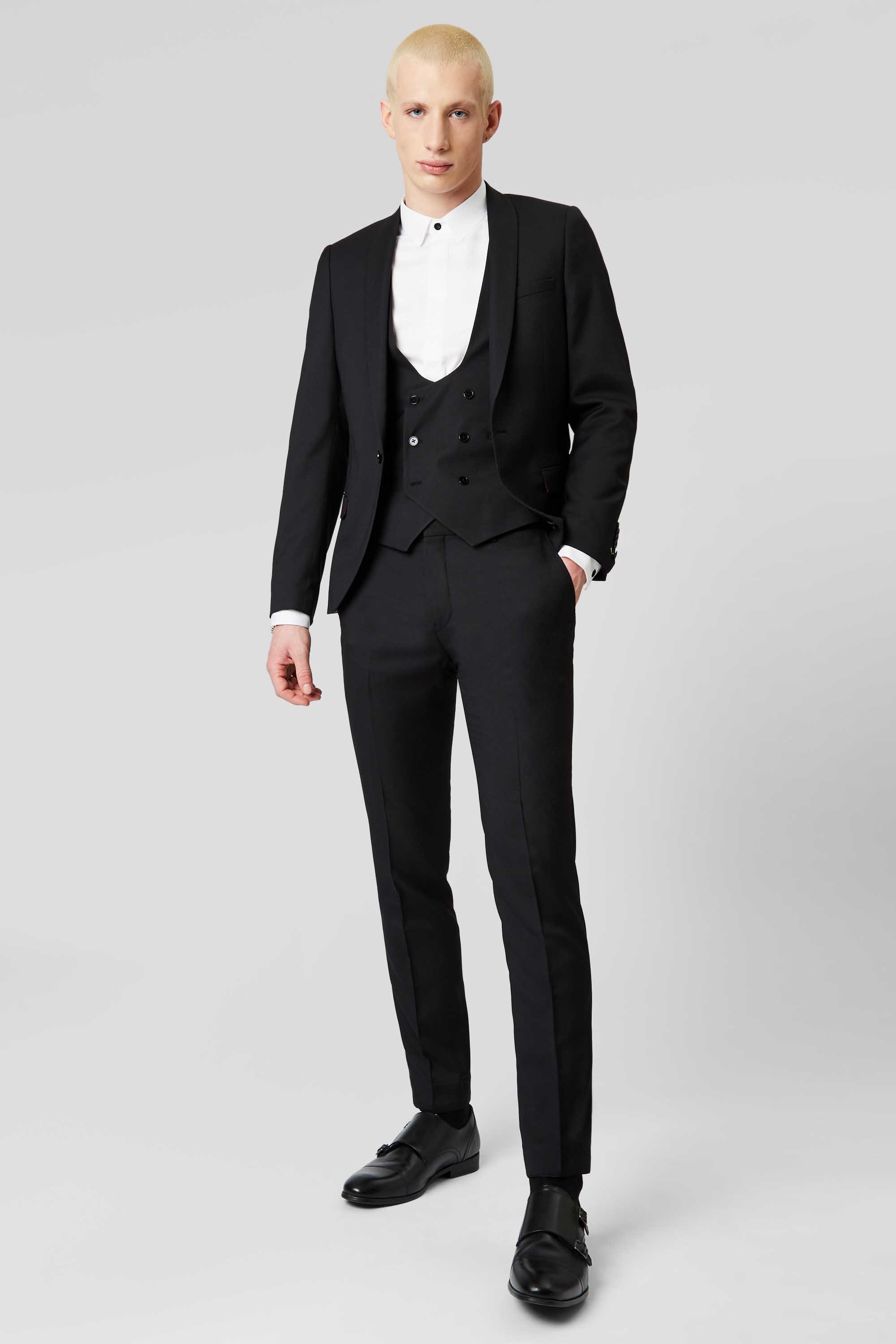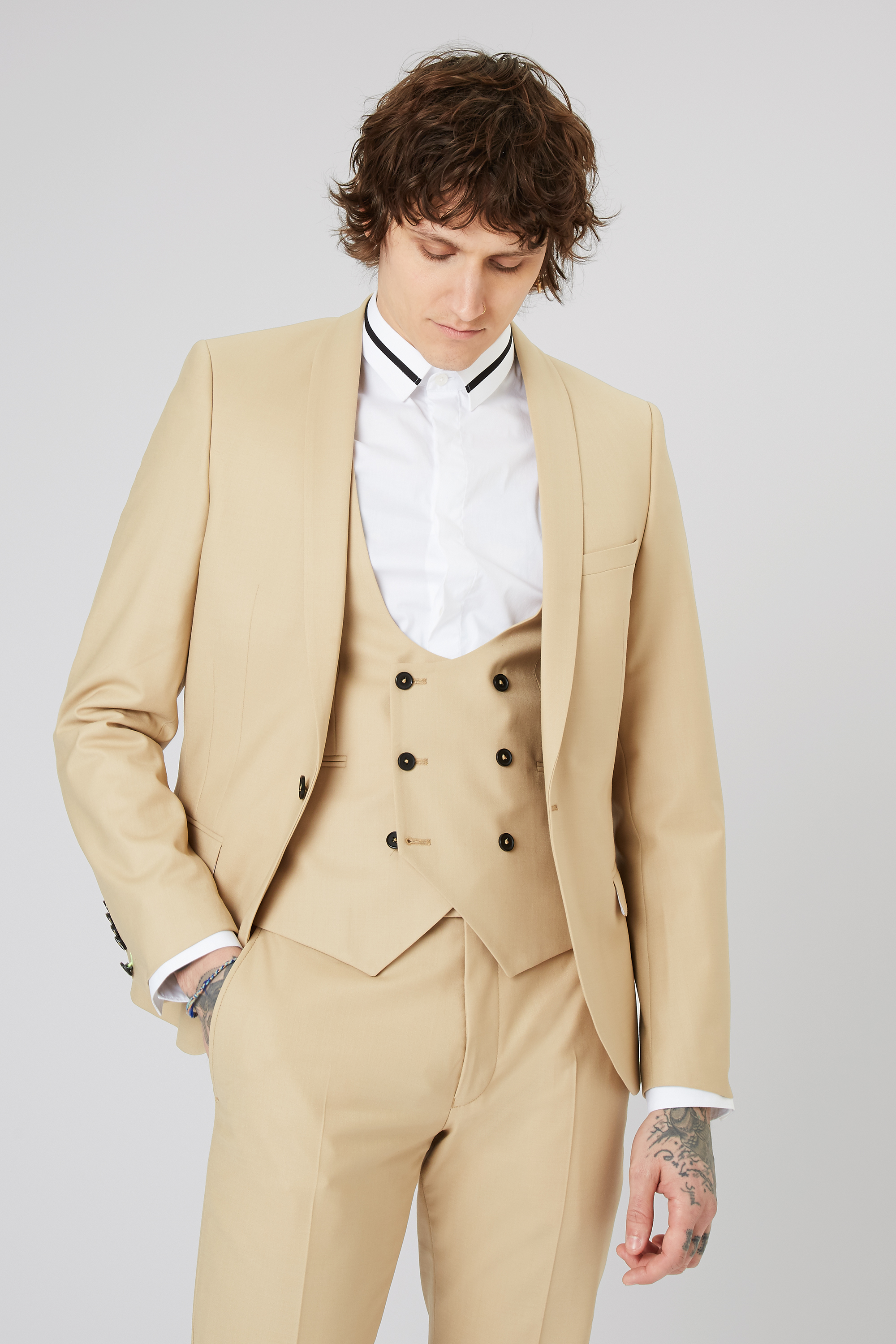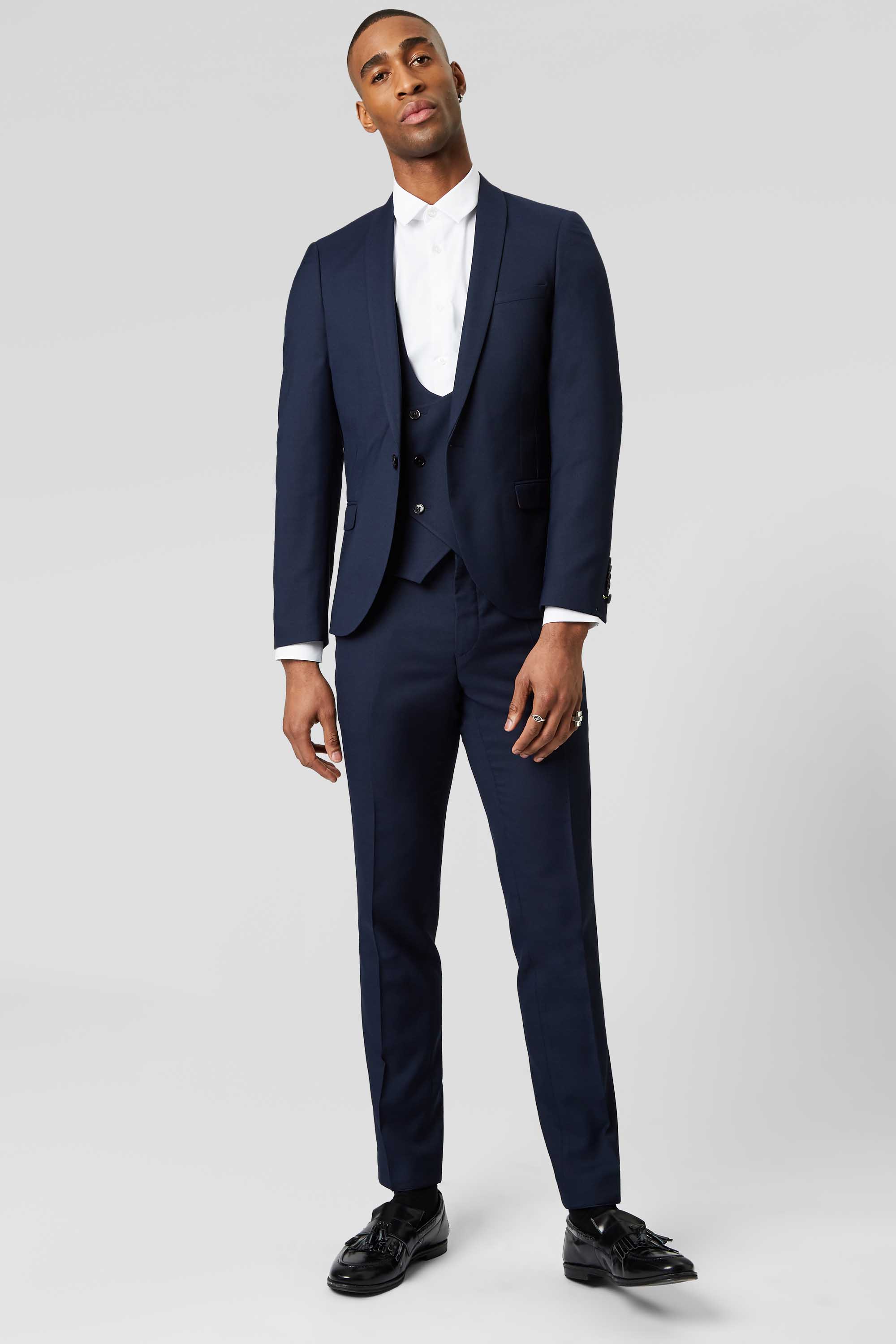 The same goes for the Ginger3-piece tartan suit. A seasoned favourite for weddings. Traditional and for sure a head turner – same styling with the Ellroy for dressing down and you will suddenly be best dressed at that rooftop birthday drinks. Soak in the sun in style.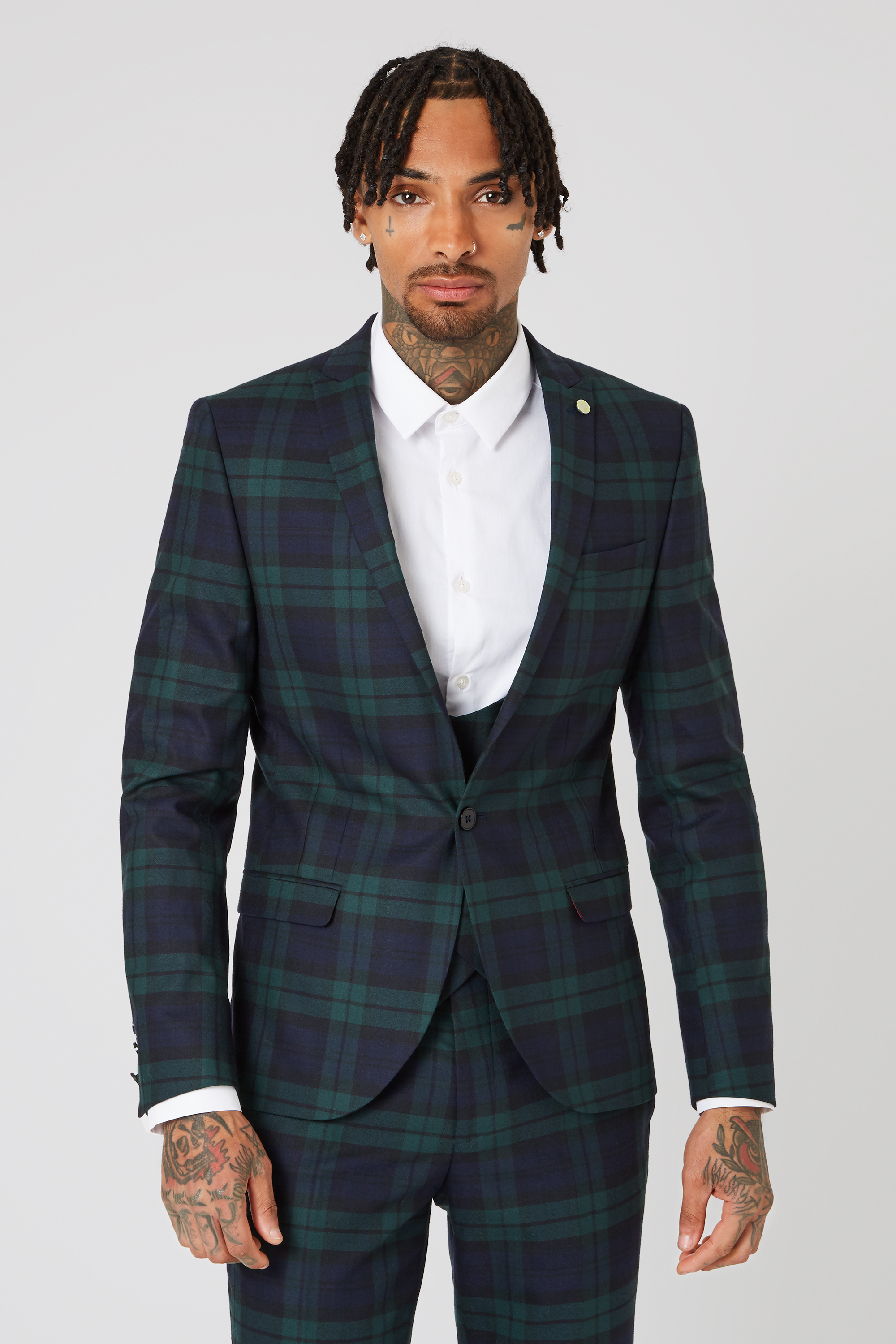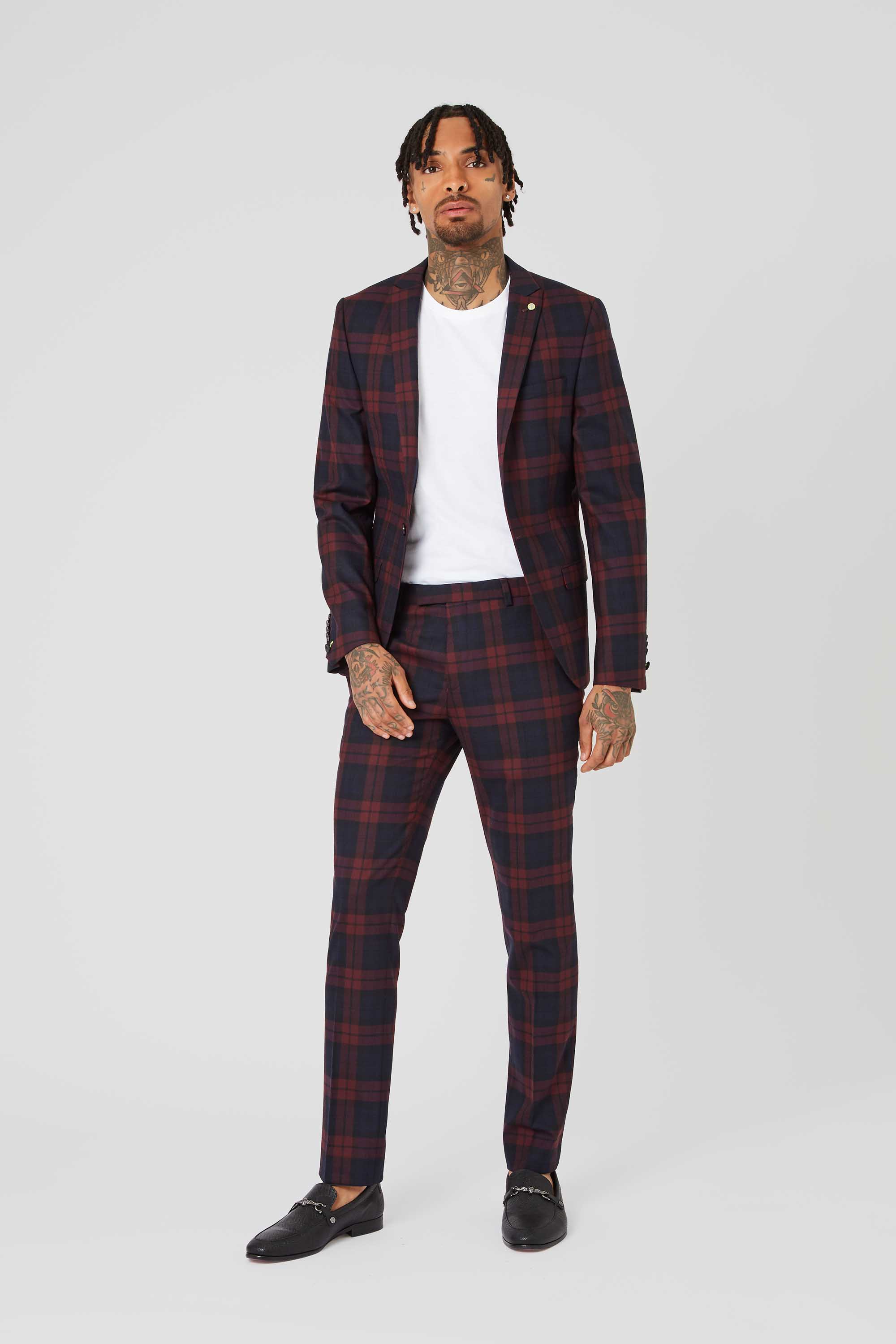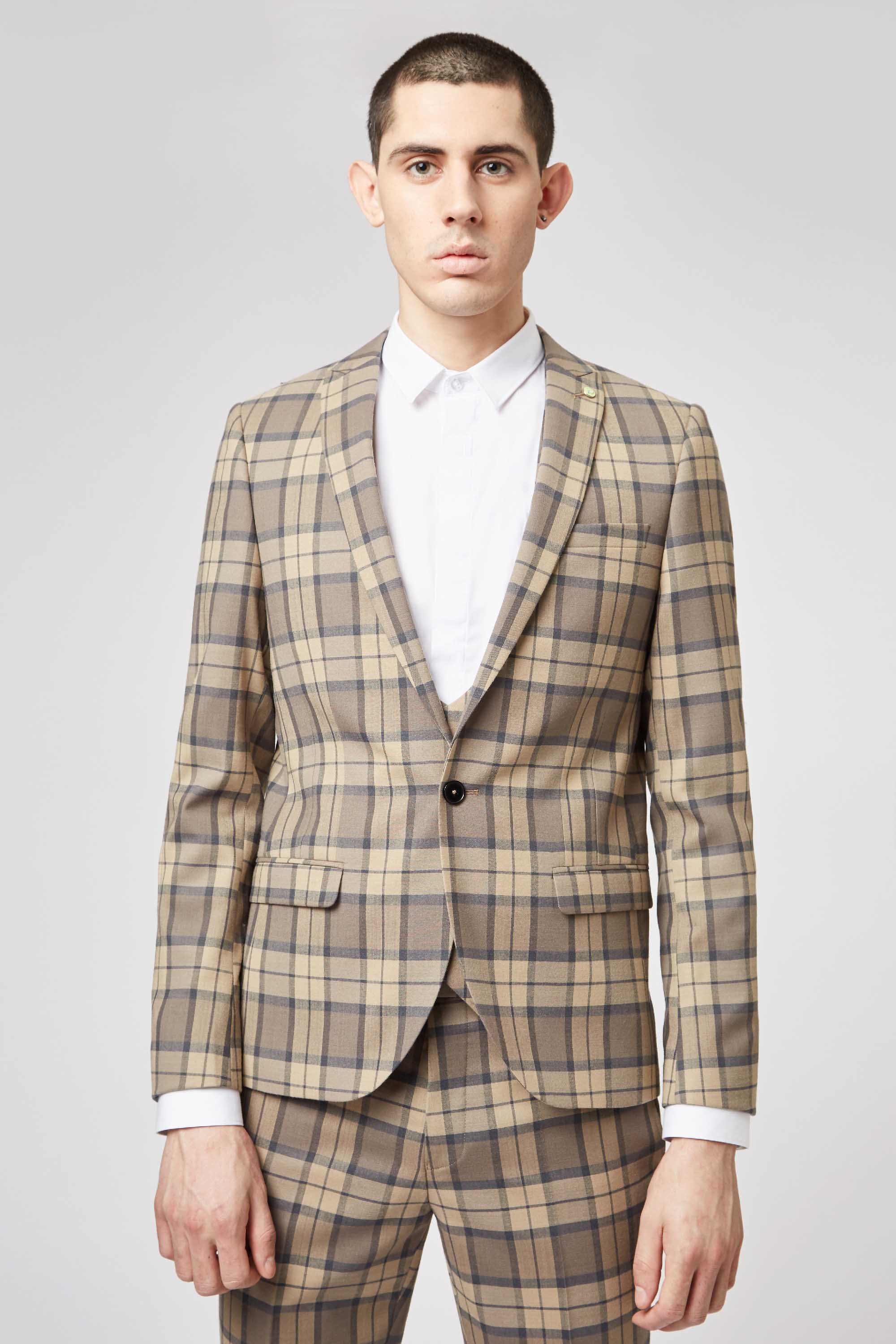 For the third we are going to switch up and go for a style you would previously think can only be worn to the swanky soirees – you're wrong!!! The new trend is the casual Tux – trust us. Same styling as the previous two but this is naturally a bit more flair. Live a little. Again, make sure that you keep the trainers and T the same colour – no extras needed.
The next outfit is just the jacket on its own – not with nothing else on obviously…
Pair the jacket with dark/black denim jeans (ripped knees is optional). A pair of Chelsea boots and you're ready to rumble – this is a rock n roll vibe which just never goes out of fashion really.
Switch it up and you have the last outfit and probable the most adaptable of them all – the trousers. You can pair these up with a shirt or T shirt, loafers or trainers. So many combos with the trousers that easily tie into most things you have in your wardrobe.
Last tip: ALWAYS TUCK IN YOUR T!!!!