Wedding Suit Styling
Weddings can be a lot of fun right? Getting married / seeing a friend get married / going to a random person's wedding that you have never met before are all events that can be really good fun. Spring is full-on wedding season and despite some modern thinkers being of the view that you can go casual, the humble suit is still the go-to piece that you should be wearing.
About three years ago, the menswear trend was all about accessories - pocket squares and tie slides and small details to make your otherwise boring suit stand out. Fast forward to 2019 and the tables have turned. Now the most stylish wedding guest is making a statement of his suit and letting his jacket and trousers do all of the talking.
If you have previously steered clear of black suits, think again. The Fleet skinny fit black suit boasts a floral design that has a dark and alluring effect and is perfect for an evening wedding event. It would look superb on a groom and his groomsmen when paired with black ankle boots and we would recommend going for an "air tie" look which is bang on trend and lets the statement suit be the focus. Should you not be a man that can wear florals (or at least thinks that he can't) tonal tuxedos are an incredibly stylish alternative. Its a look that we have seen pop up more and more during awards season on the likes of Chadwick Boseman and Jason Momoa, as both were seen in statement, light pink tuxedos at last weeks Oscars. Brand new for this season, Twisted Tailor have the Brian tuxedo, a range of incredibly well cut, slim-fitting and three-piece options in spring appropriate tones of champagne and light blue. Both would look fab when they appear on your Instagram feed and make superb alternatives to the sea of plain navy suits that you will definitely be seeing on not so well dressed guests. They are also a way of being bold without being in your face and are really well suited to a guy that wants to stand out but not steal anyone's thunder. It is important to remember that a wedding day is a special occasion and not a day to shy away from bold fashion choices. Wearing a bold suit on such a special day and can make it even more memorable for you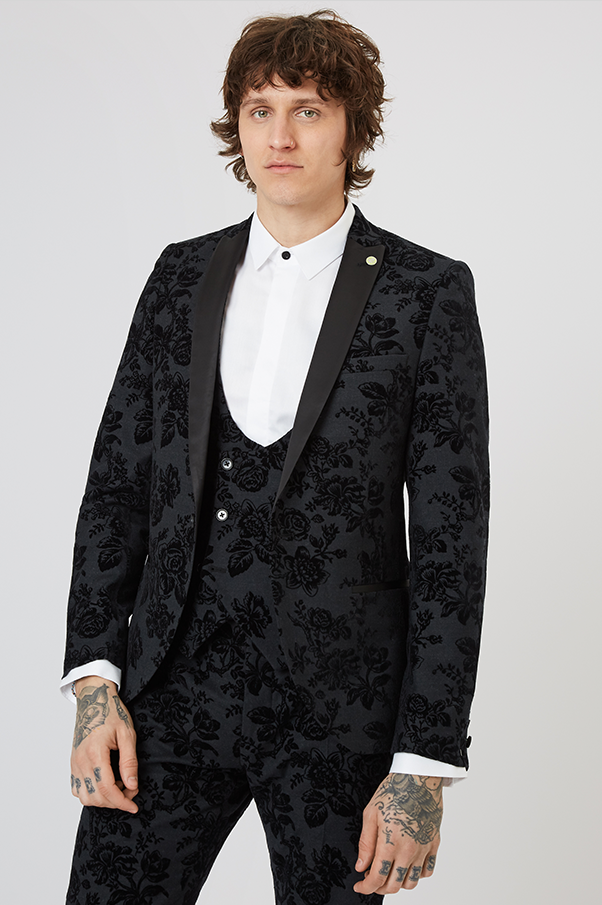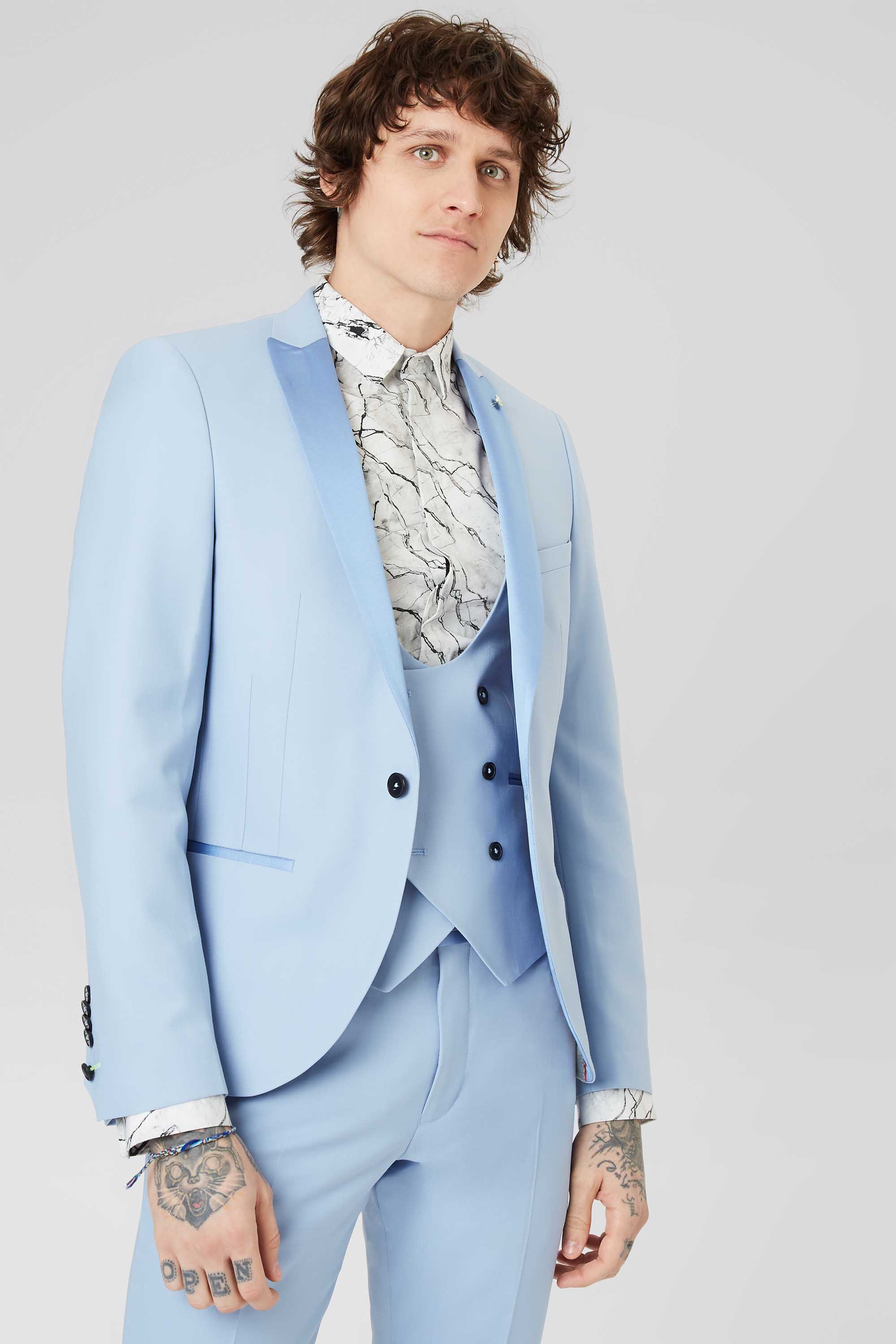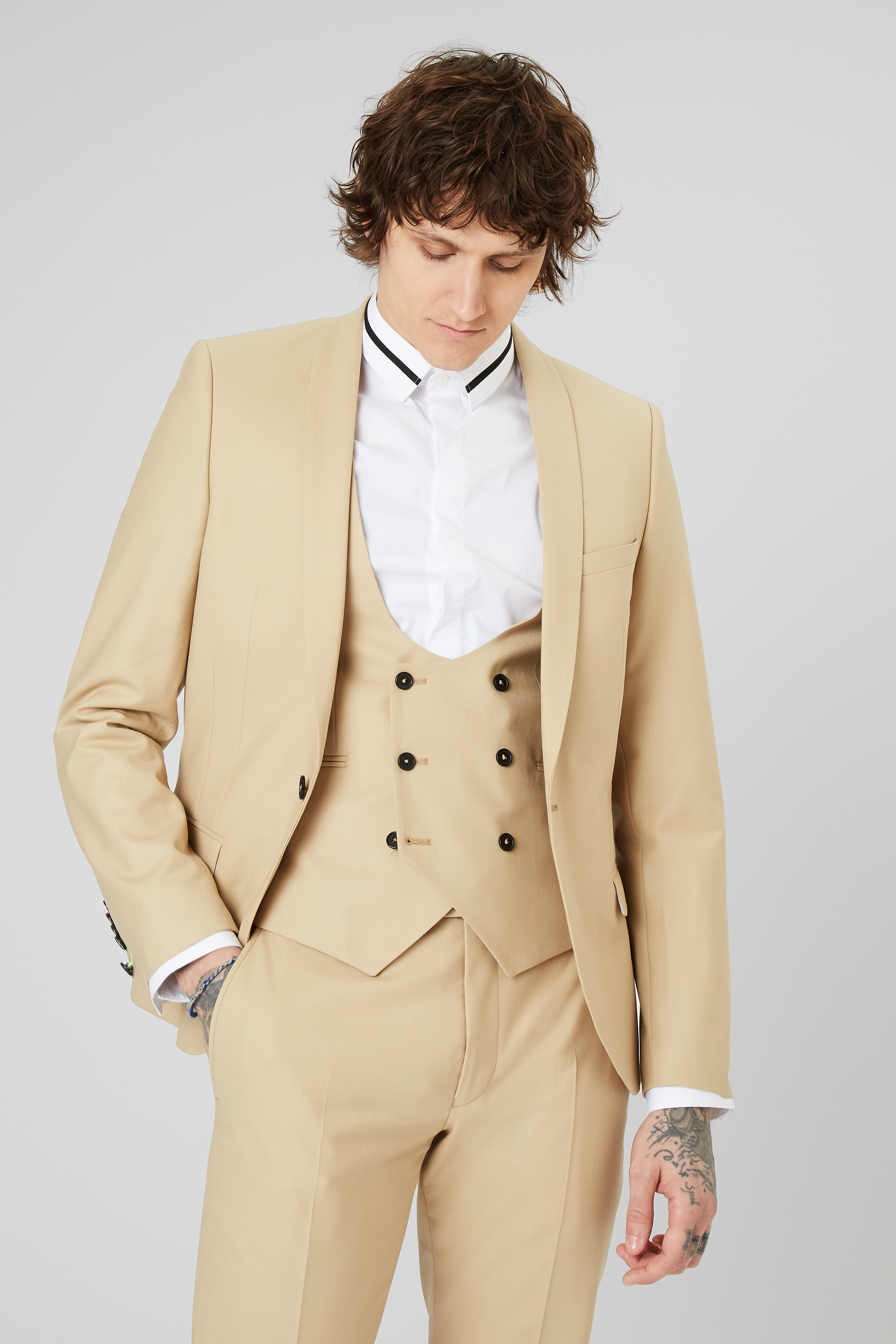 A waistcoat is also a great way to add to a suit and make it stand out more. Twisted Tailor have a rather vast selection, with a majority focusing on a scooped collar fit. This look is definitely the way to wear a waistcoat in the twenty first century (think David Beckham or Bradley Cooper in a suit and you get the vibe). The Paglia gingham design would work really well on a young, slim lad whilst the Pryor design with its baroque flock and floral print is definitely our pick for a gent that has no qualms with stealing the thunder (of the groom and the bride!).